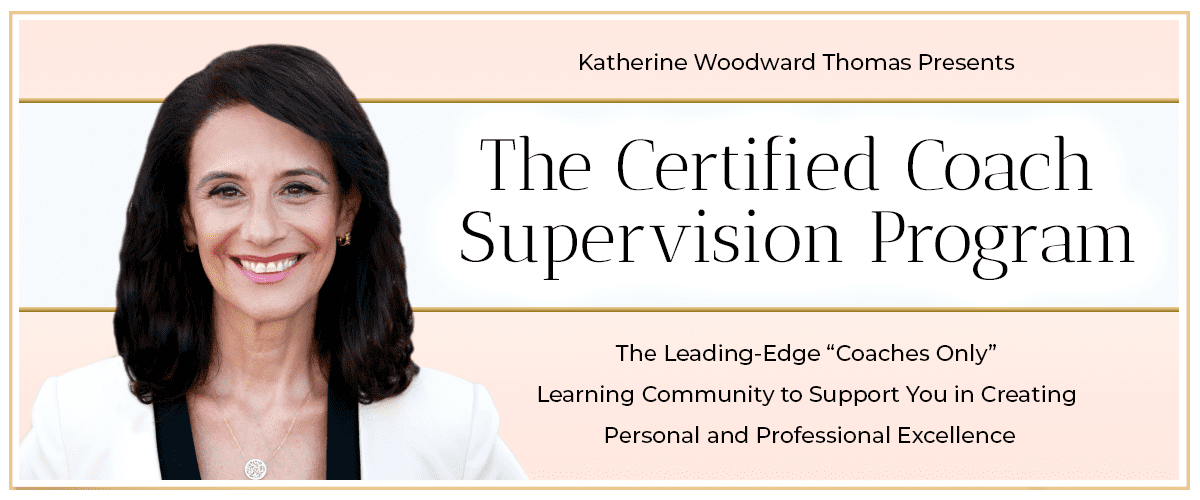 Dearest Certified Coach,
I am so proud to call you my friend, colleague and partner in bringing forth greater levels of love in our world. And I am deeply honored by the commitment you've made to take my work and make it your own, and to take it out into the world by devoting your energies to empowering others to realize their full potentials in life and in love.
I've long held the vision that the Certified Coach Supervision Program (CCSP) be the support structure and catalyst for your continued personal and professional development.
Since launching the CCSP program last year I've witnessed first-hand how our esteemed coaches have flourished under it's guidance, and grown in powerful ways that have equipped them to become more skilled and effective in supporting their clients.
For our most recent Certified Coaches, our magical time together in your complimentary Supervision Program will soon be coming to a close. For others, you've been supported by this structure for personal and professional development over the past year, the time has come to renew your commitment.
Which is why I'm delighted to announce that the Certified Coach Supervision Program (CCSP) is once again open for registration with our next program beginning this May!
This exclusive, elite community of peers and mentors includes only those who have completed and been certified through the Conscious Uncoupling Coach Training, the Calling in "The One" Coach Training or both!
Under my supervision, this leading edge learning community will provide you with hands-on guidance and mentoring on all aspects of your coaching practice. From cutting-edge coaching techniques to dynamic copywriting tips, from guest-mentor classrooms to maverick marketing skills, and from supervision for your most challenging clients to safe and supportive meetings designed to support your own personal development, this program will be a comprehensive fueling station to nourish you as you nourish others.
Whether you're a recently Certified Coach, have had your Coaching Certification for a while now, or are a current CCSP member looking to keep your membership active...
I strongly encourage you to give yourself the gift of this generous support structure designed to ensure you stay on the leading-edge of your coaching craft.

---
---
What Other Senior Coaches Are Saying
About Working with Katherine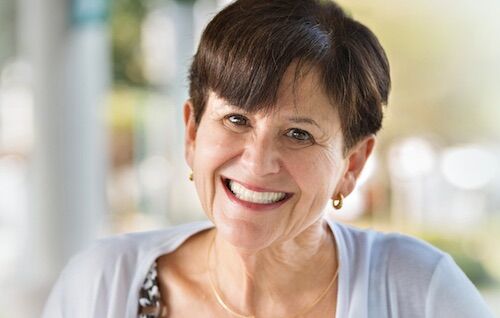 ---
"I have had the good fortune of working with Katherine for almost 10 years, first as a student and now as a coach. As I transformed my own life with the magic of Katherine's wisdom I knew I had to become a coach and share this amazing work with others. Just a few years later, I have an international practice, working with men and women all over the world to create healthy and happy love in their lives. She is always expanding and updating the information so I feel greatly supported in continuing to grow - both personally and professionally. I highly recommend working with Katherine!"
—Prem Glidden, Senior Certified Conscious Uncoupling Coach; Del Rey Beach, Florida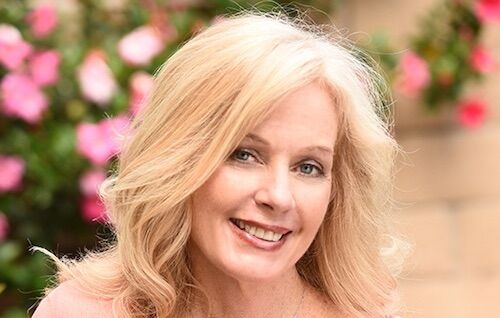 ---
"Katherine has been my teacher and mentor for the last 11 years. Her deep wisdom and progressive insights on relationships and love has expanded me personally, as well as professionally for all those years, and radically supported the growth of my own coaching business.
Using her inspiring style and vast knowledge, Katherine has helped me stretch way beyond my comfort zone to become the very best version of myself, so that I am able to serve my clients at the highest level as an ever-evolving and inspired ambassador of Katherine's transformative, groundbreaking and heart healing teachings."
—Jeanne Byrd Romero, Senior Certified Calling in "The One" Coach and Facilitator; Culver City, California
---
Here's What You Will Receive When You Join
the Certified Coach Supervision Program
When you join the CCSP for one certification (single credentialed)--either as a Conscious Uncoupling Coach or as a Calling in "The One" Coach, you'll receive each month:
---
One 90-Minute Live Mentoring & Supervision Call with Katherine & the Senior Mentor Coaches
This live call with Katherine will provide you with ongoing supervision opportunities focused on the area of your certification, as well as newly emergent coaching techniques, updates on new distinctions of the program, ongoing marketing feedback and training, and dynamic community engagement. If you can't attend live, no worries as all calls will be recorded and posted within the hour in the Online Learning Community.
One 75-minute Personal Support Group Coaching Call with our Senior Mentor Coaches
This call will provide you with personal support in a group setting in the area of your certification, so that you can continue your journey of deepening into your mastery of the material personally.
One 60-minute Guest Faculty Mentoring Call
We will be featuring experts in the fields of coaching, marketing, business building and more to join us for a live guest faculty mentoring call that is dedicated to growing your professional coaching business. These calls will be scheduled at a time that's convenient to the guest faculty member, and you will be given ample notice. However, if you can't make it to the call live, no worries as all calls will be recorded and posted within the hour in the Online Learning Community.
24/7 Online Learning Community & Community Hub

Upon registration, you will be invited to join our vibrant Online Learning Community, where you will find ample resources to support your ongoing learning and development. Course announcements, recordings of all supervisions sessions and guest faculty seminars, as well as all course materials, monthly suggested reading lists, community discussion threads (including the Ask Katherine & the Mentor Coaches a Question Thread), and your peer coaching referral network.
Guest Faculty Workshop Content Library
Upon registration you will be granted immediate access to the content library containing the audio recordings from all Guest Faculty workshops including:
Sex, Love, Power & Pleasure with Dr. Tammy Nelson
Supercharge Your Practice with Free Media Exposure with Jill Lublin
The Keys to Being Resilient in Love with Daphne Rose Kingma
The Art of Presenting with Denise Harrington
Creating Media Magic with Lisa Garr
10 Secrets Successful Speakers Use to Keep their Calendars Booked Year Round with Jackie Lapin
Succulent Wild Love with SARK
Sharing Your Story in Heart-Opening, Compelling & Wildly Inspiring Ways with Debra Poneman
Quantum Love with Dr. Laura Berman
The Passion Test with Janet Bray Attwood
What You Need to Know About Sex Addiction with Dr. Alexandra Katehakis
Spiral Dynamics In Action with Dr. Don Beck
PLUS! As long as you're a Certified Coach in good standing and have malpractice insurance, YOU will be featured in the Coaches Directory.
When you join the CCSP for two certifications (dual credentialed)--both as a Conscious Uncoupling Coach and as a Calling in "The One" Coach, you'll be participating in the Live Mentoring Calls and Personal Support Group Coaching Calls for both Calling in "The One" and Conscious Uncoupling Coaches each month.
---
Please note: The Online Learning Community for this program will offer one home page for all certified coaches (both Conscious Uncoupling and Calling in "The One" Coaches) as well as private areas that will be exclusive to each group.
---
**MID-SESSION ENROLLMENT NOW OPEN**
Certified Coach Supervision Program
November 2019 - April 2020

Select Your Registration Option
---
Single Credentialed
CALLING IN "THE ONE"
---
---
CONSCIOUS UNCOUPLING
---
Dual Credentialed
CALLING IN "THE ONE" +
CONSCIOUS UNCOUPLING
---
$125/monthly
OR
$1,245/annually
---
**Save nearly 40% when you
select the dual credentialed
annual option!
Select Your Registration Option
---
Dual Credentialed
CALLING IN "THE ONE" +
CONSCIOUS UNCOUPLING
---
$125/monthly
OR
$625/6-months
---
**Save nearly 20% when you
select the dual credentialed
6-month option!
**Don't Wait to Activate Your Membership**
Although the next Certified Coach Supervision Program doesn't officially start until May 2018, when you register prior to Sunday, April 15th you can immediately join the current active program that continues through April 30th!
During the month of March we will be joined by Author and Founder of the Bay Area Integral, Terry Patten. Terry will be discussing his new book New Republic of the Heart which offers a deep-dive into the ethic of love for humanity and an exploration on how to co-create joyful relationship with each other, the world and unknowable future during divisive times.
Register Now and Begin Participating in the Entire Program Immediately!
---
Please complete the form below to receive details about the next Certified Coach Supervision Program once dates are announced.
---
Register for the Certified Coach Supervision Program and
receive COMPLIMENTARY TUITION to the brand-new, never before offered
Happy Even After: The 5 Steps of Conscious Uncoupling Course ($497 value)

---
This journey is based upon Katherine's New York Times Bestseller, Conscious Uncoupling: 5 Steps to Living Happily Even After and was expertly designed to guide anyone who is going through a breakup, on the brink of a breakup or still suffering from the unresolved grief from a past breakup, through a proven, step-by-step process to help them complete their romantic union – not just amicably, but consciously – and in a way that leaves all involved healthy, whole, and free to love and be loved again moving forward.
As a Certified Coach Supervision Program member you will receive
Full access to the Happy Even After Course and all of its accompanying materials and resources and bonuses;
An exclusive invitation to the weekly Happy Even After Debrief Huddle held after each live coaching call featuring Katherine, where you will circle up with Katherine and your peers privately to speak directly with her about the interventions she made with participants of the course.
50% tuition discount on all programs and courses offered by Katherine*
* This excludes any live appearances featuring Katherine that are produced by a third party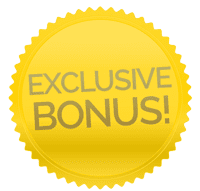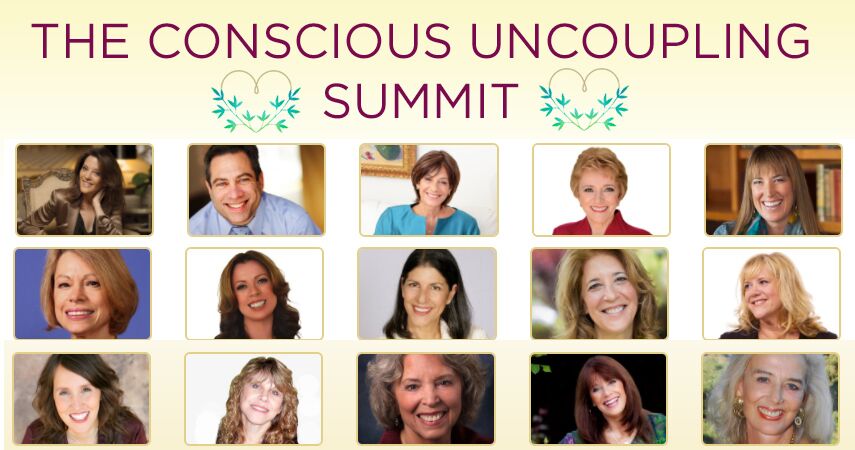 ---
Register and Receive Lifetime Access to the Entire Conscious Uncoupling Summit: How to Heal From Heartbreak, Be Free to Forgive and Find Your Way Home to Love Event Featuring Katherine and 14 relationship, grief and healing experts AT NO ADDITIONAL CHARGE.
Featuring These Experts and Topics:
---
David Kessler – You Can Heal Your Heart
Christine Arylo – Self-Care Tips to Get You Through the Trauma
Melanie Tonia Evans – How to Thrive After Breaking Up with a Narcissist
Daphne Rose Kingma – Using Rituals to Recover from a Break Up
Janet Attwood - Personal Conscious Uncoupling Story
Margaret Paul – Loving Yourself When Someone Else Can't or Won't
Tammy Nelson – Healing the Trust Wound After Infidelity
Debra Poneman – Personal Conscious Uncoupling Story
Susan Stiffelman – Best Strategies for Co-Parenting with a Difficult Partner
Michelle Crosby – Untying the Knot: Legalizing the Loss of Love with Respect & Grace
Marianne Williamson – On Forgiving the Unforgivable
Rosalind Sedecca – How to Empower the Kids Both Young & Old to Adjust to the Breakup
Mary Morrissey – Personal Conscious Uncoupling Story
Susan Elliott – The Keys to Getting Back Out There
---
**ADDITIONAL $291 BONUS**
The Self-Care Miracle Cures Collection

---
This package includes 3 powerful resources to support you in nourishing your mind, body and spirit as you navigate the road to health and happiness and is yours at no additional charge when you register for the Coach Supervision Training Program.
---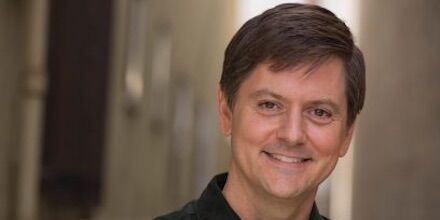 ---
Grief Yoga
with Renowned Yoga Teacher
Paul Denniston
Move the grief out of your body using ancient and highly transformative yoga techniques.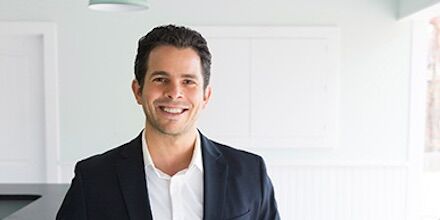 ---
Liberate Your Heart with Tapping! with NY Times Bestselling Author of The Tapping Solution, Nick Ortner
Learn how to tap your way to emotional freedom and hope.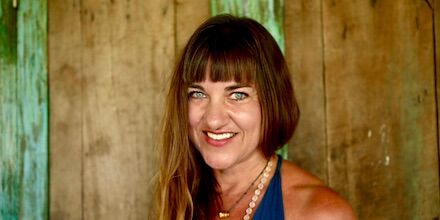 ---
Meditations to Heal Heartbreak with NY Times Bestselling Author of Mind Over Medicine, Dr. Lissa Rankin
Discover the power of meditation to release your pain, renew your mind & revive your spirit.
---
What Other Thought Leaders Are Saying About Katherine
---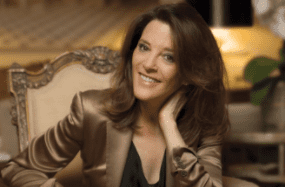 ---
"Katherine Woodward Thomas brings a gentle but fiercely powerful approach to what can otherwise be such a painful experience. Through Conscious Uncoupling, we can transform the deepest disappointment into a sacred journey from sorrow to peace."
—Marianne Williamson,
New York Times bestselling author of A Return to Love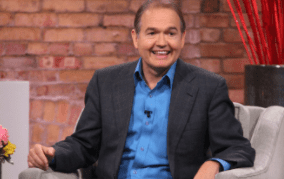 ---
"Conscious Uncoupling is a kind and compassionate guide on how to overcome breakup grief and use it to transform and enrich your entire life. The process Katherine Woodward Thomas provides will not only help make your heart whole again, but will also ensure a positive, hopeful future for all involved."
—John Gray, New York Times bestselling author
of Men Are from Mars, Women Are from Venus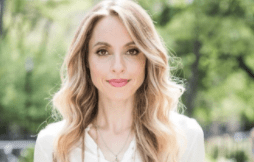 ---
"Katherine Woodward Thomas is my relationship guru. Her wisdom and guidance helped me clear all blocks to romantic freedom. Conscious Uncoupling will help you embrace the true meaning of forgiveness and restore your faith in love."
—Gabrielle Bernstein,
New York Times bestselling author of Miracles Now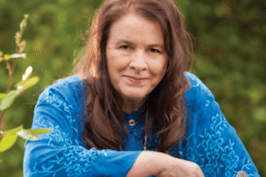 ---
"Katherine Woodward Thomas is a master teacher and one of the great pioneers who is offering new perspectives, skills and tools that will lead us into the depths of authentic loving, and to the true potency and power of relationship."
—Dr. Jean Houston, prolific writer and author of 27 books including A Mythic Life: Learning to Live Our Greater Story and The Wizard of Us: Transformational Lessons From Oz
About Katherine Woodward Thomas
---
---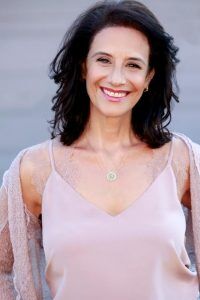 ---
Katherine Woodward Thomas, M.A., MFT, is the author of the New York Times Bestseller Conscious Uncoupling: 5 Steps to Living Happily Even After and the national bestseller, Calling in "The One:" 7 Weeks to Attract the Love of Your Life, a licensed marriage and family therapist, and teacher to hundreds of thousands of people from all corners of the globe in her virtual learning communities.
She is the creator of the Calling in "The One": 49 Days to Love online course, the originator of the Conscious Uncoupling process and creator of the Conscious Uncoupling online course and certified coaches training. To date, Katherine has trained and certified hundreds of coaches in her highly transformative work.
Katherine has appeared on The Today Show, the Mike & Juliet Show and Good Day L.A., and her work has been featured in the New York Times, The Los Angeles Times, The Washington Post, The London Times, Time Magazine, The Wall Street Journal, People magazine, Women's Health and many other media outlets throughout the world.

---
©2018 Katherine Woodward Thomas